Table of Contents
Many Inphonite customers utilize the web-based version of InphoniteVoice. The web-based version requires credits to be purchased in order to send messages from InphoniteVoice. These credits can be purchased in Bundles on a monthly basis, or can be purchased as needed via "Pay as you Go." The easiest way to stay current with your credits is to add your credit card within InphoniteVoice SaaS. By adding your credit card we can automatically renew your credits for you so that you never have to worry about having insufficient credits. You can go through the steps below to learn how to add a credit card and/or watch the video tutorial on our YouTube page here.


To add your credit card:
1. The first step to adding your credit card is to login to InphoniteVoice. 
https://voice.inphonite.com/login.aspx
2. After logging in, select
Manage Credits
from the left-hand column. 



3. Once you open the Manage Credits window, you will want to scroll down towards the bottom of the window. You will see the Credit Cards section with an option to Add New Credit Card. 
 


4. Select Add New Credit Card. 



5. Fill out the Credit Card information and select Add. Your new credit card will appear under the list of credit cards in the Credit Card section (refer to screenshot in step 3).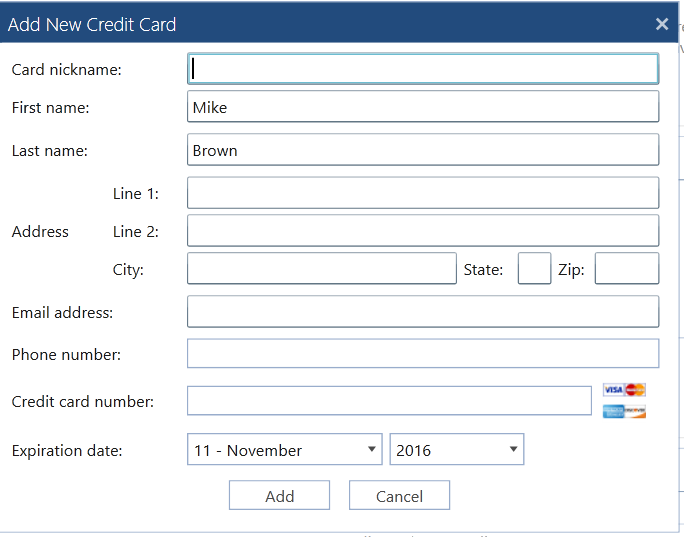 6. Your credit card is now added. After successfully adding the credit card, you will also want to select your options for purchasing credits. Scroll to the top of the window and look for the Purchase Credits option. Select the amount of Credits to buy and the Credit card to use. You can also enter a Coupon code here if you have one.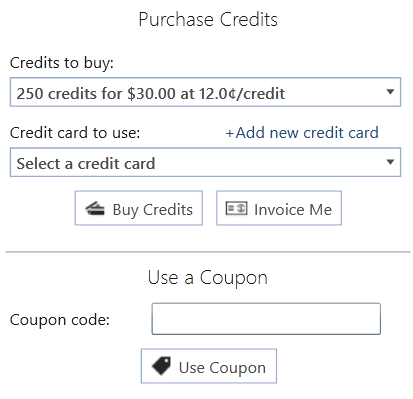 7. Now that the credit card has been added and your credits have been purchased, the last step is to set up your Automatic Balance Notifications and Renewals. This will ensure that you never run out of credits or forget to renew. In this section, enter an email address to receive notifications, as well as setup your account to automatically purchase credits when your credit balance is low. 
 

This applies to InphoniteVoice SaaS.
 
If you are unable to find answers to your questions, our Technical Support Department would be happy to help.
If you have an account with our Support Portal, please use the link below to open a support ticket. Otherwise, please email support@inphonite.com for assistance creating a Support Portal account.

- OPEN A SUPPORT CASE -

All requests received between 9:00am and 6:00pm Eastern (6:00am and 3:00pm Pacific), Monday through Friday, will be responded to within one day. Our Technical Support team responds to requests in the order received. Requests from customers with Elite support will be placed at the head of the queue and attended to by the next available Support Technician.

PLEASE NOTE: Before contacting our Technical Support Team, please review our article "Before You Contact Support".

For more tips and useful information, be sure to check out the Inphonite Blog, News, and YouTube.

Top

Keywords: Purchase, credits, balance